ZeroAvia is making great strides on the path to introducing hydrogen-powered commercial aviation. The company recently performed the first test flight with its 19-seat Dornier 228 and reached a step-change technology milestone with its high-temperature system, which will allow the propulsion system to power higher-capacity aircraft.
Meanwhile, all the certified hydrogen fuel-cell powertrains in the world will not mean a thing if there is no way of getting the hydrogen itself to the planes. As such, ZeroAvia is also partnering with other companies to set up hydrogen refueling infrastructure.
Hydrogen-powered network in the Nordics
On Monday, the fuel-cell developer announced its latest Memorandum of Understanding (MoU) with Nordic energy company Fortum. The two will work together with a view to developing a network of zero-emission flight routes across the Nordics.
The Nordics is a term that includes all five countries of Sweden, Norway, Denmark, Finland, and Iceland. Scandinavia, on the other hand, comprises only Sweden, Norway and Denmark.
Image: Sharfsinn/Shutterstock
Regional traffic across the Nordic region lends itself well to the initial mission profile of hydrogen-powered zero-emission aircraft. Meanwhile, airports can profit in other ways from establishing hydrogen fueling infrastructure – especially regional airports that see less traffic. They can also support other modalities that will transition to hydrogen, such as heavy-duty transportation.
Scaling surmountable challenge
Arnab Chatterjee, Vice President of Infrastructure at ZeroAvia, commented on the MoU and the broader implications for airports as hydrogen hubs,
"As hydrogen hubs, airports can help reduce climate and air quality impacts of flight and a raft of other operations. Scaling the renewable energy capacity and reducing costs pose clear, but fully surmountable, challenges to hydrogen as the fuel to power truly clean flights. Fortum is well positioned as a partner in this space, given the company's clean energy focus and its emerging hydrogen leadership."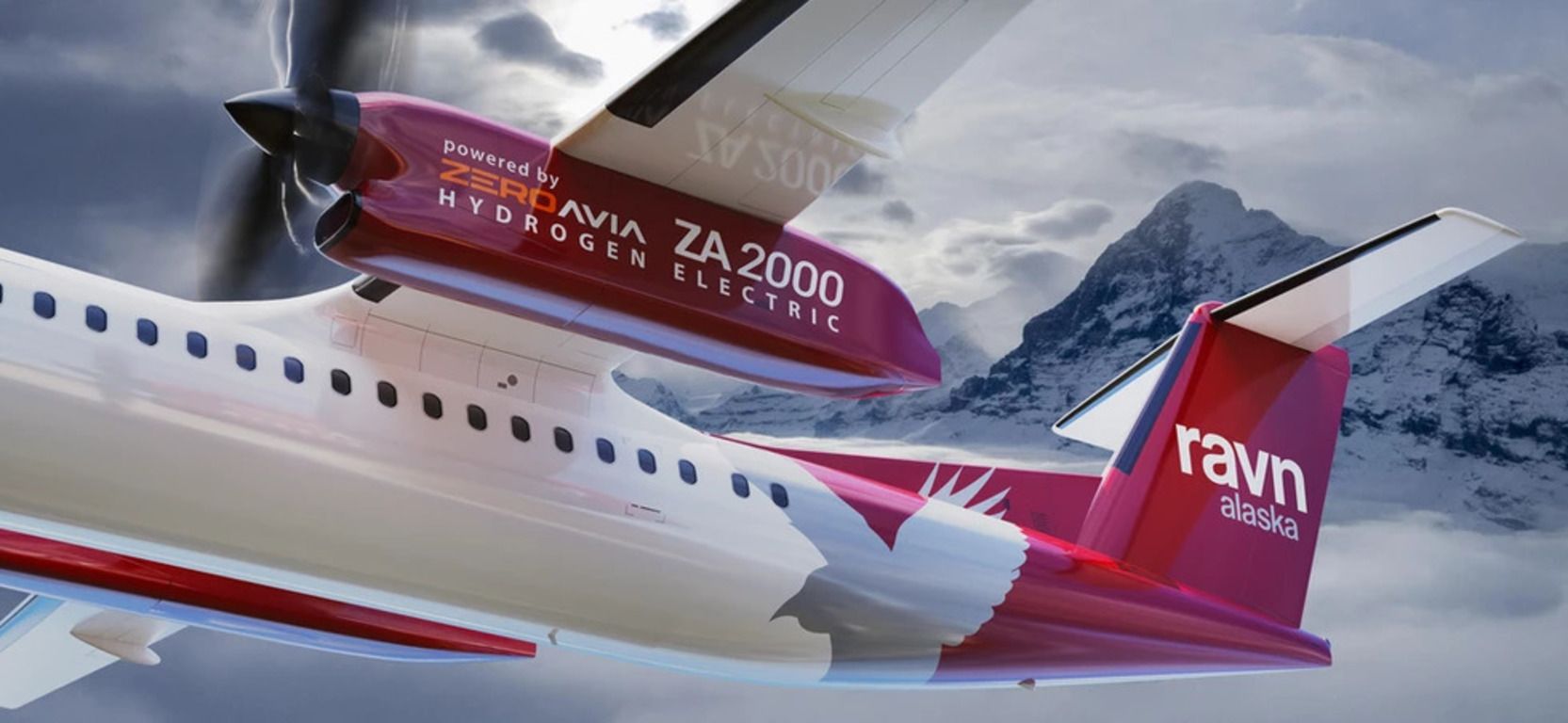 Photo: ZeroAvia
Torbjörn Wilén, Senior Manager for Hydrogen Business Development at Fortum, added,
"ZeroAvia is a leader both in demonstrating clean flight, and in building the model for how hydrogen refueling will work in aviation. We believe that ZeroAvia and Fortum together can explore excellent options for clean aviation, both on the ground and in the air."
Hydrogen multi-tasking
ZeroAvia has already completed its Hydrogen Airport Refueling Ecosystem (HARE) at its R&D hub in Kemble in the UK, and is working with several other airports to implement similar projects. Meanwhile, one of its foremost competitors, Universal Hydrogen, began as a hydrogen infrastructure company, utilizing a modular capsule system to get the gas to airports.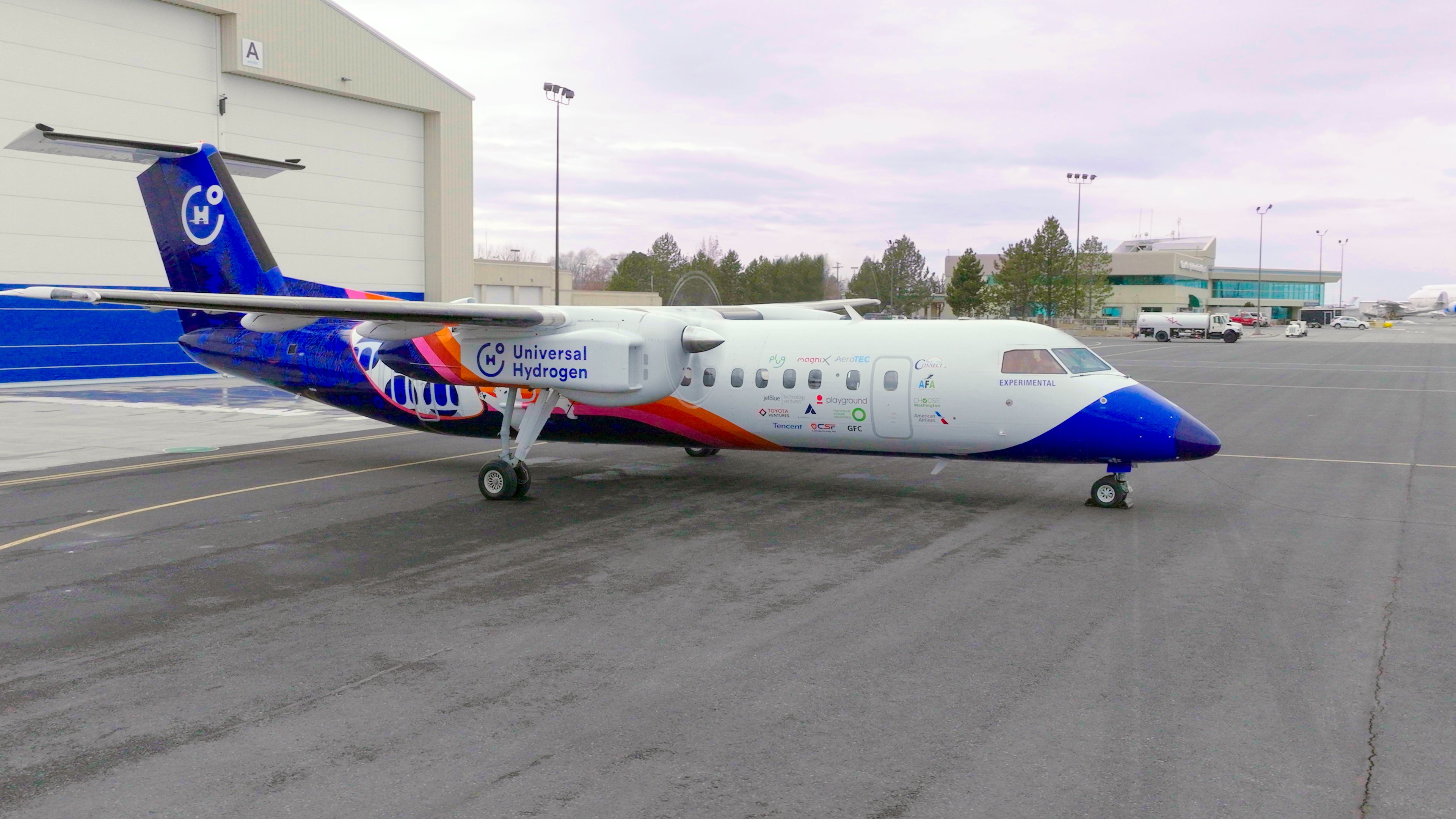 Photo: Universal Hydrogen
However, it then decided to develop its own powertrain and earlier this year, it operated the thus far heaviest aircraft on hydrogen-electric propulsion in one engine. Even Airbus says it has not excluded producing its own hydrogen-electric engines in-house in the future. It seems that if one decides to get into the business of hydrogen aviation, due to the lack of infrastructure/supply chain, one has to be ready to multitask.